How factory visit helped Aston Martin beat rivals to Honda F1 engine deal
The Japanese manufacturer announced Wednesday morning that it will enter into an exclusive partnership with Aston Martin from 2026, following the end of its current partnership with Red Bull.
The arrangement comes after Honda initially expressed interest in producing engines for the 2026 rules last November, but did not identify a potential partner.
Reflecting on how the talks have progressed, Honda said several F1 teams expressed their desire to join forces before a final decision was made last month.
Honda president and chief executive Toshiro Mibe said the company took a variety of approaches following the announcement of the company's new engine plans, but Aston Martin quickly emerged as the best choice.
"We've been approached by a lot of teams," he said. "There's been a lot of discussion about whether we really want to race in 2026, with great offers from various teams.
"But especially the passionate quote from Aston Martin, and their determination to win at all costs, (meaning) we were very moved. We think their vision and passion is very similar to ours."
Honda Motorsport president Koji Watanabe revealed that talks with Aston Martin had begun as early as January.
But he said a factory tour of the team's new £200m Silverstone base earlier this year made him understand why working with the team was the best option.
"We had discussions with various teams to determine the way forward," he explained.
"Through various discussions, we believe that Aston Martin has the strongest passion to win the championship.
"It was a personal honor to visit the factory in person and see their investment in every aspect, including people, and their steady progress.
"They also rated us very highly on our power unit capabilities, so it's not just Aston Martin that needs us. We really wanted to work with Aston Martin. That's why we chose Aston Martin s reason."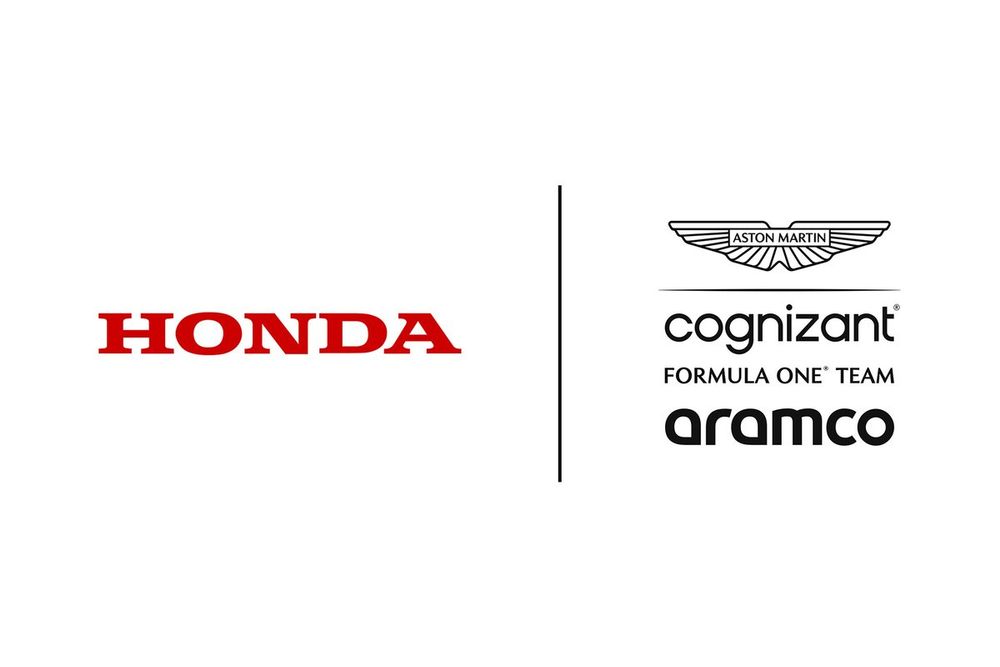 Honda and Astion Martin Racing F1 Team
Photo: Aston Martin Racing
While Aston Martin's attitude has impressed Honda bosses, the team itself remains realistic about the progress it will need to make in the coming years if it is to achieve its winning ambitions with Honda in 2026.
Martin Whitmarsh, chief executive of Aston Martin Performance Technologies, said: "We remain humble. We know we have a lot to do and a lot to learn from Honda and develop ourselves.
"But in this sport, unless you have real passion, hunger, desire and determination, you don't make it. We are at the pinnacle of global motorsport.
"It's very competitive. But we have absolute determination, Lawrence (Stroll), myself and all the rest of the team, and we're here to win. That's what's exciting.
"We've seen the same passion and relentless drive with Honda, they're winners. That's why we're hugely attracted to this opportunity.
"So we set ourselves a goal of winning in 2026 and winning consistently after that. It's been an uphill battle to get there. But I think we're determined to be very competitive."
Verstappen survives treacherous conditions to win the Monaco Grand Prix

Max Verstappen won the 2023 Monaco Grand Prix and now has more Grand Prix victories for Red Bull than Sebastian Vettel. The Dutchman's brilliant final stage in qualifying saw him take pole position, but his superlong performance on the medium tyres, which was almost as impressive, gave him an easy win.


Rain during Monaco GP: plenty of chaos and incidents

It didn't seem to come, but after 50 of the 78 laps of the Monaco Grand Prix, it did: it started to rain. After a few laps, the rain started to fall heavily, and the slick tires could no longer continue driving. Drivers were skidding around corners everywhere, but miraculously, most managed to keep their cars clear of the crash barrier or keep going.


Newgarden beats Ericsson to Indy 500 win after restart with one lap to go

Josef Newgarden wins the Indy 500 in an intense final stage. There was a red flag, but the race restarted with one lap to go. Newgarden jumped at the chance and outmaneuvered Marcus Ericsson for the win, while Rinus Veekay crossed the finish line in tenth.